Golden Valley, MN Painting Contractor
Dwight Williams Painting
Dwight Williams Painting of Golden Valley, MN is one of the area's premier painting contractors. We offer compete residential and commercial painting services and handle both interior and exterior painting projects. With owner Dwight Williams, we guarantee quality workmanship that lasts.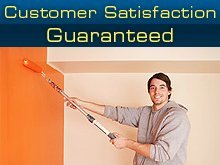 Be one of our next satisfied customers:
Residential
Commercial
Interior
Exterior
Contact Dwight Williams Painting today at 612-326-1202 for your free estimate.
Cell 612-226-0515